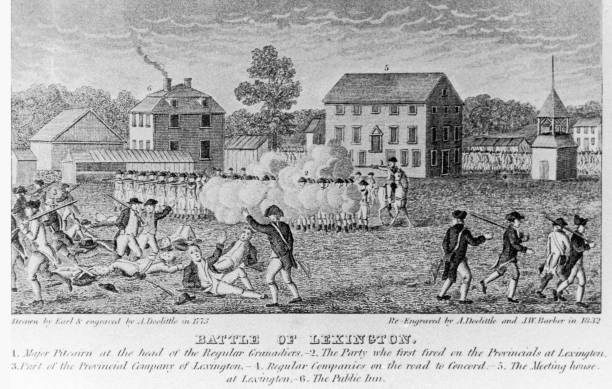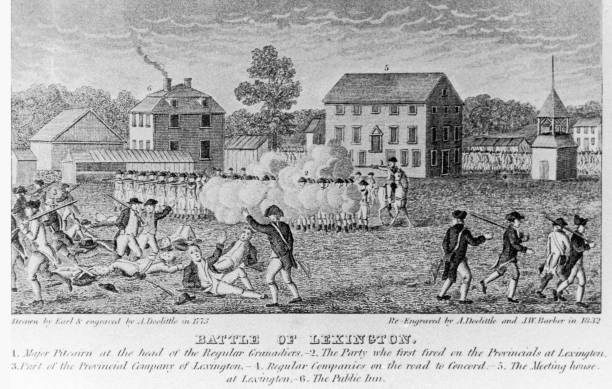 Photo ID 96746236
Engraving by Amos Doolittle depicting 'Battle of Lexington', after initial skirmishes between British soldiers and American colonists that marked the beginning of the American Revolution. En route from Boston to seize the colonists' military stores at Concord, Mass., the British force of 700 was met at Lexington by 77 local minutemen (see minuteman) alerted by Paul Revere and others. Which side fired the first shot is unclear, and resistance soon ended. The British moved on to nearby Concord, where they were met by more than 300 American patriots and were forced to withdraw. On their march back to Boston, they were continually harried by colonists firing from behind barns, trees, and roadside walls. Deaths totaled 273 British and 95 Americans. Lexington, Massachusetts, USA, 17 April 1775. (Photo by Fotosearch/Getty Images).
The perfect photo deserves the perfect showcase. We offer five ways to present your art, including canvas, framed prints, unframed prints, acrylic, and aluminum to suit your distinct tastes.
Photos.com is proud to be a part of Getty Images, the world leader in imagery. Every gallery at Photos.com has been curated by a team of expert art directors from Getty Images to help you find the perfect photograph, illustration or piece of art. From ethereal black and whites to portraits of world-famous personalities, from lush botanicals to sea vistas and cityscapes, we have hundreds of thousands of images with new ones added daily. Visit
Our Company Page
to learn more.
Fast shipping
Most orders are shipped within 7 business days.
Safe handling
All art is securely packaged in double-walled FedEx-approved corrugated boxes.
Track Your Order
As soon as your artwork ships, we will send you a confirmation email with your tracking number.
Easy Returns
If you are not delighted with your artwork, return it within 30 days for a refund.
Check out our Shipping & Returns policy for more information.